Lupine Materials and Technology (LMT) started in 2014 as a spin-off company from North Carolina State University.
LMT was founded by materials engineering scientists to transfer
NC State University innovations to impactful technologies.
Lupine Materials and Technology has established itself as a technological leader in 2 arenas:
1.) Optical fiber sensors for high temperature superconducting magnets
2.) Thick film ferrites for conformal microwave antenna
Enhanced Optical Fiber Low Temperature Sensing Technology
Lupine is the sole-source world-wide for technical expertise in optical fiber sensors for high temperature superconducting (HTS) magnets.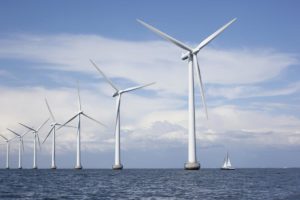 The commercial markets for the enhanced optical fiber low temperature sensing technology are those that benefit from the use of superconducting magnets.
Near Term
Advanced motors and generators for defense applications and wind generation

LMT is the sole provider of optical fiber sensors for HTS magnets in the world. The need for our IP and expertise will grow as the wind turbine market grows internationally.
Long Term
Fusion reactor and high energy physics in the Department of Energy
LMT has established partnerships with companies in these arenas and expect collaborative proposals to the Departments of Defense and Energy.
Thick Film Ferrites for Conformal Microwave Antenna
Lupine finds itself as the sole source of ferrite thick films to Northrop-Grumman because more than ten universities failed to develop a process that provided them the types of film required for their system.
Markets
Near Term
Thick film ferrites for antennas

We view this as our largest market in the near term
We have already established ourselves as the sole source to Northrop-Grumman for ferrites and we are now developing similar hexaferrite thick films, which enable smaller, simple antenna designs.
In the hexaferrite technology community there are a few competing companies that are attempting the same processing approaches to scale-up hexaferrites that failed with ferrites.Thus we anticipate that we will succeed in becoming the lead develop of large-area, low-cost hexaferrite thick films for conformal, broadband magnetic-circuit-based antenna as well.
Professor Justin Schwartz serves as the Chief Executive Officer of Lupine Materials & Technology (LMT). He received a B.S. from the University of Illinois at Urbana-Champaign and a Ph.D. from the Massachusetts Institute of Technology. After serving as one of the first Science and Technology Agency of Japan Fellows at the National Research Institute for Metals, Japan, he joined the University of Illinois at Urbana-Champaign as an Assistant Professor. In 1993, he joined the newly-formed National High Magnetic Field Laboratory and the Department of Mechanical Engineering at Florida State University, where he served as the Leader of the HTS Magnets and Materials Group. In 2003, his research group, in collaboration with Oxford Instruments, established the world record for magnetic field generation by a superconducting material. In 2009, Professor Schwartz joined NC State University as the Head of the Department of Materials Science and Engineering and Kobe Steel Distinguished Professor.
His research group is cross-disciplinary, integrating physics and chemistry of novel superconducting and magnetic materials with mechanical, electrical, magnetic, thermal, and systems issues for applications including broadband microwave antenna and superconducting magnets for energy and power systems. His focus is bridging the underlying nanoscopic phenomena to the macroscopic behaviors required for technological impact.
Dr. Golsa Naderi serves as LMT's Chief Technology Officer. She holds a PhD in materials science and engineering from NC State University. She completed her thesis on processing, microstructure and transport relationships of Bi2212/Ag round wires, under the supervision of Professor Schwartz.
Dr. Naderi has six years of experience in materials processing and cryogenic measurements. Prior to joining NC State for her PhD, she worked at Canymes, a leading company in the copper and steel industries.
Lupine Materials and Technology is actively seeking funding from the U.S. SBIR-STTR programs administered by the Departments of Energy and Defense.
These funds will be used to advance our intellectual property and move our technologies towards products that can either be sub-licensed to end-users or sold via commercial sales.
Current
In 2017 Lupine was awarded a Phase II STTR from the Department of Energy*. This was a continuation from a Phase I award during which all technical goals were met and exceeded. 
In Phase I, we demonstrated that the optical fiber operational window extends down to 4.2 K, characterized the sensitivity of optical fiber as a function of temperature down to 4.2 K and and demonstrated that improved sensitivity could be obtained.

In the Phase II program, we are addressing scale-up, reliability issues, and are integrating fibers with cables into significantly larger, HEP-relevant magnets that are designed and wound by collaborators.
Future
LMT's near-term financial model is to continue operations, with some expansion of production capabilities, using funds from Northrop-Grumman, Tokamak Energy, and the DoE Phase II award.
Once these are established, we expect to pursue investor funds to raise capital which will be used to expand our thick-film ferrite production capability.
---
*"Optical Fiber Integration into Bi2Sr2CaCu2Ox-Ag and (RE)Ba2Cu3O7-x(YBCO) Superconducting Coils"
Contact Us
Interested in learning more about our company?
Contact Justin Schwartz
at